WELCOME BACK EVERYONE!
We are thrilled to host our biggest event of the year-
our annual TSRSA Conference & Award Banquet!
Tuesday, April 4, 2023
In addition to the Awards Luncheon, TSRSA will be hosting a morning training session with special guest, Danny Cahill!
Training will begin at 8:30am until 11am. The Awards Luncheon will then be held from 11:30am – 1:00pm, and training with Danny will resume from 1:30pm – 4:30pm.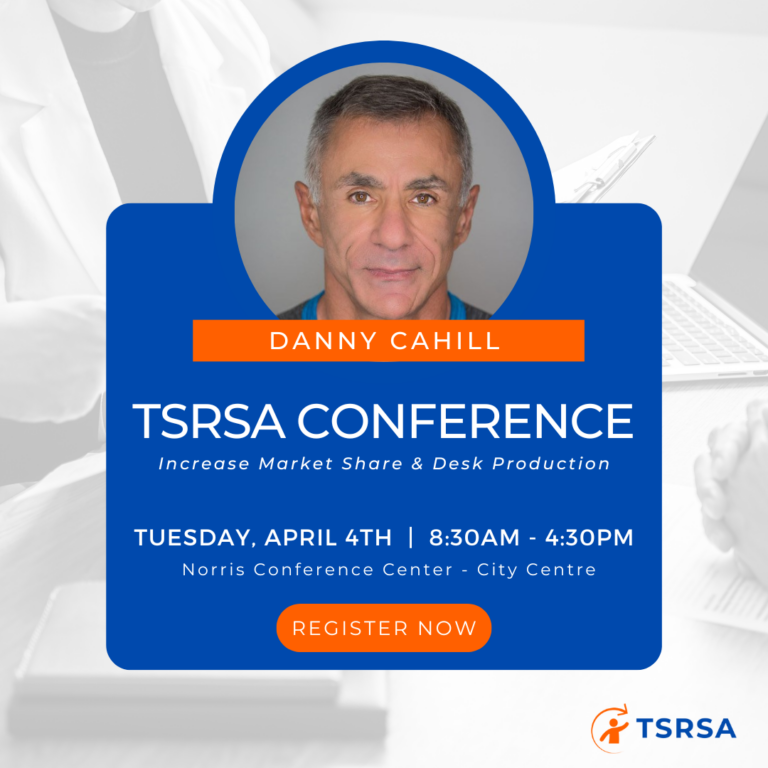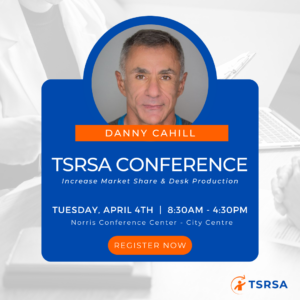 What Bad Market? How to Increase Market Share and Desk Production Right Now!!
This market is an incredible opportunity for you to grow your desk and take major accounts from the faltering and shrinking competition. HIT REFRESH ON BD!!
The MPC call is the GOAT…but you haven't done it at all or well in a long time. It is how you get new clients fast. The MPC call you make today is this month's placement!
You will get less unit deals in this market. That's reality…so you can't afford to take less of a fee…we will rekindle and roleplay live your Fee and Guarantee and speed of placement negotiations…we'll get a few retainers too!
You need to have ongoing Drip Campaigns and templates for following up postings. We'll give you a blueprint to improve your email skillset.
STOP ENABLING CANDIDATES
Repeat after me…it's no longer a candidate crazy market where they get a bonus for interviewing, and you get their dry cleaning for 60 days if they accept.
We will return to sanity with a Client Centric approach to recruiting calls
We need to increase your candidate response and reach with messaging that speaks to them
GET AGGRESSIVE PASSIVE
Your closing skills have eroded because LinkedIn ingratiation has made you passive.
We'll review the "essential closes" in an open forum…
We look forward to having you join us for this day of education and celebration!